About Alas Group
Operating in the travel industry since 2000 Alas Travel & Tours has evolved tremendously over the years to become one of the leading travel and tour companies in India. Spearheaded by DR .SHAIKE .ABDURAHMAN BIN NASER BIN S BIN HASHR & SHAMSUDHEEN T.P, the company has an extensive network of branches across the country and international branches are steadily growing to become a premier travel service provider. We believe in seeing the world the smart way and our travel portal aims to help holidaymakers improve their travel plans by avoiding the time consuming process.
We offer a comprehensive range of travel services, conventional and unconventional, business and leisure, and everything in between to ensure you're taken care of. Planning your trip doesn't come easier as here you can choose from a wide range of holiday options, budget hotels and discounted airfares to destinations worldwide. The slick new redesign is excellent if you're on the lookout for hotels and vacation hotspots where information is narrowed down into useful categories. Undoubtedly there is no finer way to explore the breathtaking beauty of the world. Do visit us to learn more, avail of excellent opportunities, share you travel adventures, win promotions and much more.
Chairman's Message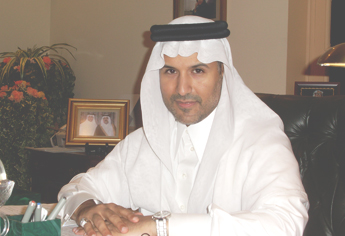 Foresight, ability to seize the opportunity, relentless drive to succeed and tremendous business acumen are the four cornerstones of Alas Group, which have always kept us at the forefront of business value creation and a sustainable model of growth and achievement for the past three decades. We continuously explore, set new benchmarks and bring about paradigm change, thus keeping our organization always ahead of the curve. Our customers keep raising the bar and expect us to exceed their expectations, providing us an opportunity to think differently and act differently; to innovate and deliver value-added products and services.
And yes, we continue to deliver and excel as our workforce is always focused on helping our customers achieve their goals. Our success is a result of our employees' commitment to stringent delivery standards and determination to deliver the one thing that our customers and investors want most – RESULTS.
Our foray into new business ventures is helping us evolve into a stronger and more cohesive group of companies with an even greater focus on performance, competitiveness, value creation and customer-orientation.
For us, the challenges of today are brimming with possibilities and we are confident that our pioneering entrepreneurial spirit will help us to expand our global footprint even during these challenging times.
Welcome to Alas Group…
Where we challenge today to shape tomorrow…
DR .SHAIKE .ABDURAHMAN BIN NASER BIN S BIN HASHR
Chairman
Alas Group International
Jeddah
Managing Director's Message
Dear Valued Client & Partner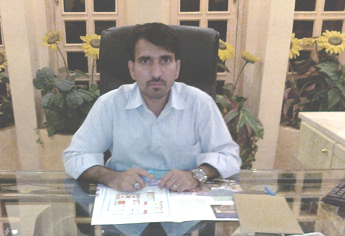 We are very pleased that we have completed over 10 Glorious Years servicing people with our varied knowledge on travel. To see the look of joy on a person's face after we have explained his travel plans, the sigh of relief with contentment, when the plans are finalized is the things we look forward to everyday. 100% satisfied clients. That's our aim and we are proud to say, we have achieved it. Our Endeavour is to provide our clients with the best-personalized services at all times. Over the years, we have proved ourselves to indeed be the best at what we do.
We look forward to taking this company to a greater level, so serve a larger platform. We do hope that you will be that part of the platform that we intend to service. Come experience, travel with us
SHAMSUDHEEN T.P
Managing Director
Alas Group International
India